7 Ballerina Party Invitation Ideas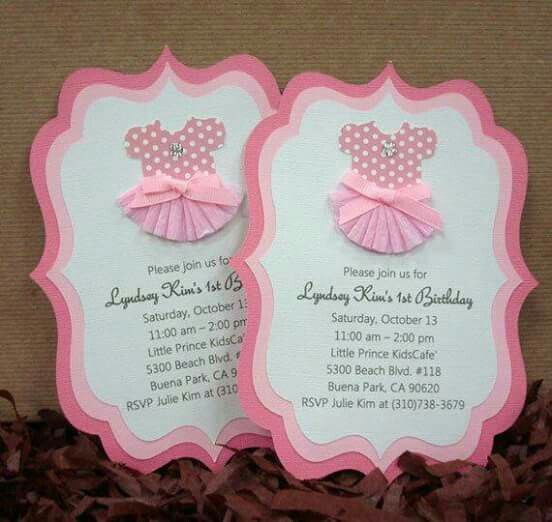 Ballerina Birthday Invitation Ideas
Every little girl, or dreamy Princess, falls in love with Ballerinas at some point in her life.  So, its no wonder parents are often planning Ballerina theme parties for their very own little Ballerina.
This classic kids party theme is often styled with pink and gold decorations along with ballerina theme treats.  To get started it is necessary to select the perfect Ballerina theme invitations.  We recommend selecting a uniquely styled invitation to set your child's party apart from the rest.  And, of course leave your invited guests happy and excited.
Get your child's guest excited to attend her Ballerina Theme Birthday Party with these fabulous Ballerina Theme Invitation Ideas.