First Birthday Girl Theme Ideas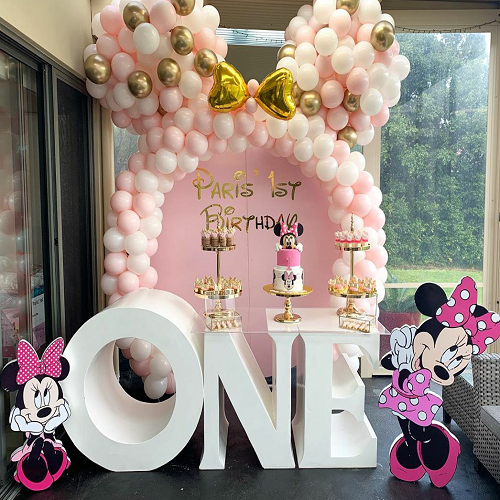 Every parent remembers the moment we hear the words "It's a Girl".  Its the moment we mentally start planning for every milestone our baby girl will grow to experience.  One of those milestone is her first birthday.
It takes a moment to accept but the reality is your baby girl is turning ONE.  And, like any parent you plan on celebrating with a birthday party fit for your little princess.
If you are planning a 1st birthday party, an important decision you'll need to make is what First Birthday Party Theme for Girls should you select?  Its an important decision, not only because its has to be the perfect party theme for your little princess, but it also has to make her feel special.
A good place to start searching for popular and trending baby first birthday party theme ideas, start by searcing on Pinterest.com where you will discover lots of creative and fun 1st birthday party theme ideas.
To help you save time while searching for girls first birthday party theme ideas, we have complied a few popular ideas from around the web for your party planning inspiration.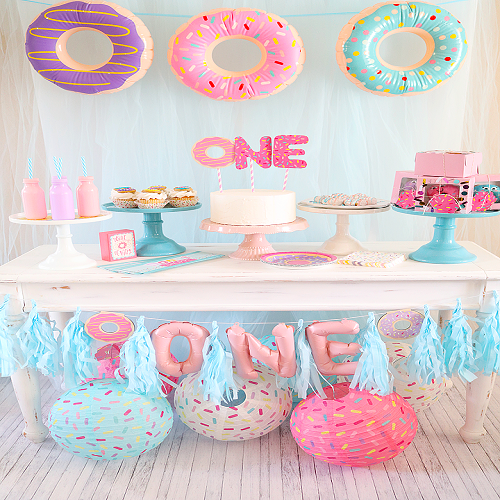 Oooo!! We love this First Birthday Donut Theme.  Simple to put together and perfect for the busy mom short on time. Visit Michellespartyplanit.com for instructions on putting this delicious kids party together.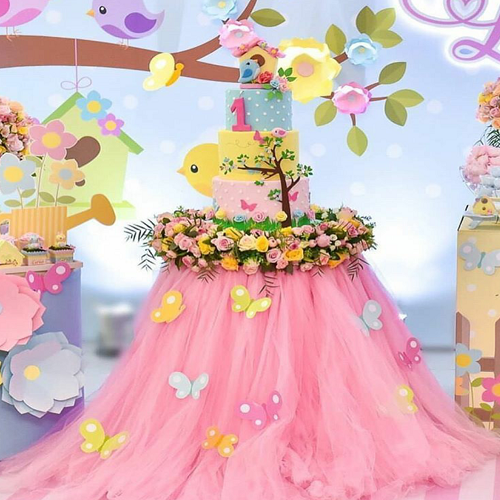 Baby Birds First Birthday Theme is a fun theme for your one year old.  Babies and infants loves birds and this birds theme would delight and amuse them.  This is an ideal theme concept if you are having a low key family event.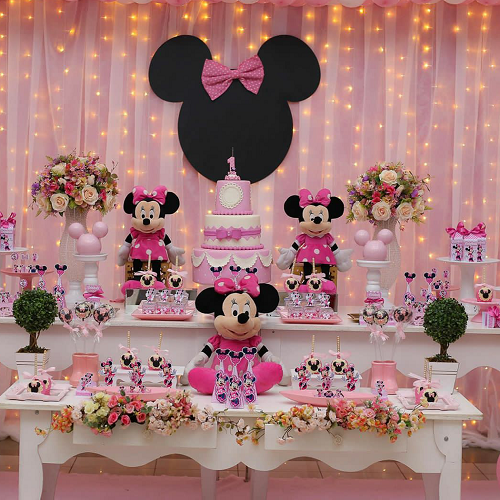 First Birthday Mini Mouse Theme is a traditional choice.  This is a perfect selection if you are having a large First Birthday Party.  Include Mini Mouse Teddy Bears, favors and decoration to create a magical Disney style baby party.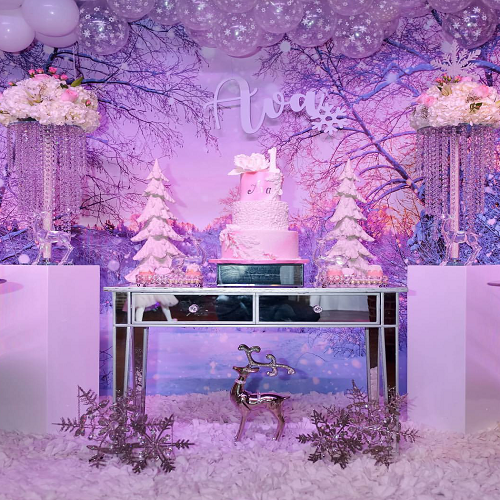 If your little princess is turning One during the winter season, a First Birthday Winder Wonderland Theme would be ideal.  This event was styled by Marlene Glam Events.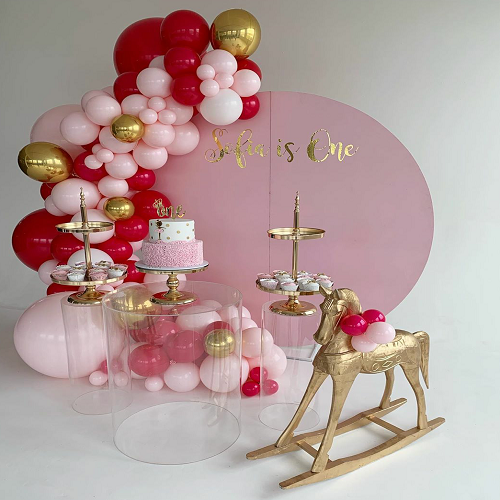 First Birthday Balloon Theme is a simple yet classic kids party theme idea.  Use a variety of colored balloons to create an arch and decorate with birthday cake and edibles for a quick and easy set up.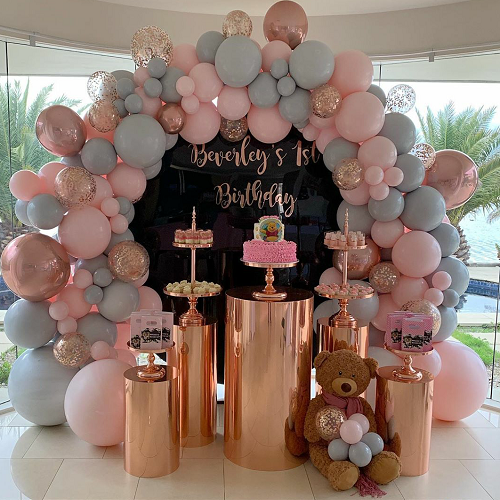 Another First Birthday Balloon Theme Arch for your inspiration.
We recommend when searching for a one year old first birthday party theme to think of the things that your baby girl currently loves. What is your baby's favorite toy? Her favorite book? Her favorite character. Or, her favorite color. In essence, what puts your baby girl in an excited and happy mood?
Take a look at our kids party planning guides page for additional help planning your kids events.