Kids Party Planning Lists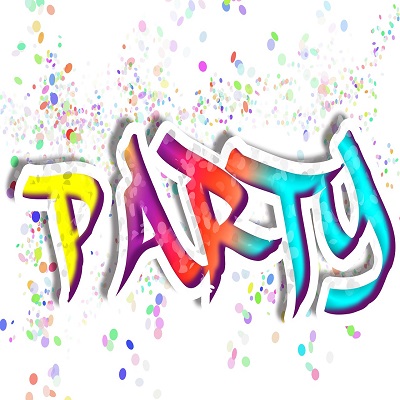 Before you start planning your child's party, you'll need to establish a basic idea of your goals:
Which child is the party for? (baby, 2nd child, a teen or a friend's child)
What childhood occasion is the party for? (birthday, christening, baby shower)
When is the party?
Where is the party going to be? (indoor, outdoor, rental location, school or at home)
How many people are you inviting?
Once you have determined the basics then its time to start planning your child's party.
Budget
You'll need to set a budget.  Your budget will help you determine what aspects of the party planning you can outsource or do yourself.  For example, you may decide to hire a caterer to prepare the party food opting instead to decorate the party cake yourself.
Invitations
Your invitations should be sent out at least 6 weeks before the event.  This will give your guests time to RSVP and you an accurate number of guests who will be attending.  Your invitations can be personalized to reflect your party's theme or child's age.  A beautiful example of a themed invitation can be viewed here.
Venue
Its important to select a venue early in the party planning process.  If you are renting a hall or reserving a children's party venue, like Chuckey Cheese, bounce houses or pizza parlor you'll need to confirm their reservation requirements.
Theme
There are endless kids party theme ideas for girls or boys to choose from.  A good starting place is to get inspiration from your child.  What's their favorite color, toy, place or children's character?  Select a theme that makes your child happy.
Decorations
Once you have selected a party theme, you can now select personalized party decorations.  Backdrops, balloons and banners are popular kids party supplies adored by kids.  Take a look at party balloons ideas here.
Party Food
Creating the party food menu is as much fun as it is fun to eat. Children adore finger foods.  Depending on your child's age and the age of guests you should select foods that are appealing to those specific age groups. For example an older child may prefer pizza while a toddler may prefer chicken nuggets. Some favorite kids party foods are meatballs, chicken nugget, French fries, pizza, mac n cheese bites and pigs in a blanket.
Desert
Your child's most memorable part of their party will be the cake.  The best kids party cakes are custom cakes reflecting a party's theme or your child's age.  Popular cakes that appeal to children are pull a part cakes, rainbow colored cakes, sprinkles cake and cupcakes.  Be sure to select a party cake that is theme specific.
Party Favors
Its always a good idea to thank your guests with a parting gift.  There are a variety of kids party bags and containers ideas to select from and lots of small favors ideas to fill them with.   Choose party favors that compliment the party's theme to give guest added enjoyment after the leave.
Follow our party planning guide and make your party planning a breeze.