Play Make-up Kits for Kids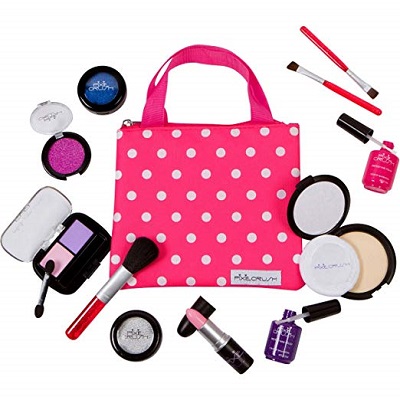 Best, and most requested, play makeup kits for kids.  Head over to Amazon.com and shop for these play make-up kits that will make your pre-teens smile.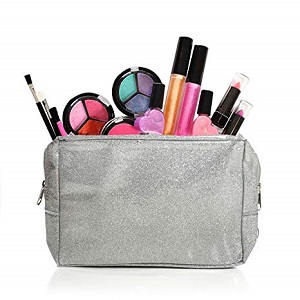 Kids Washable Makeup Set with A Glitter Cosmetic Bag – $12.99
Set Includes: 4 Blush powders, 2 glitter lip gloss, 3 eyeshadow powder, 2 lipstick 2 nail polish, glitter cosmetic bag.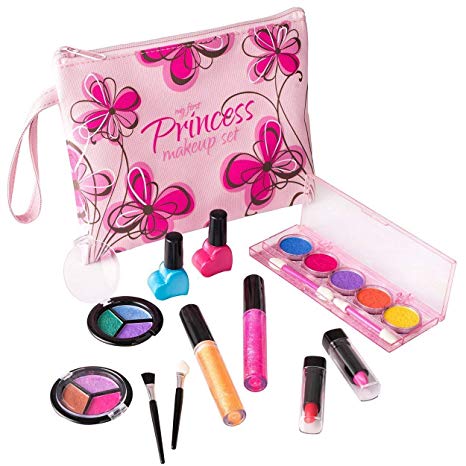 My First Princess Washable Real Makeup Set, with Designer Floral Cosmetic Bag – $12.49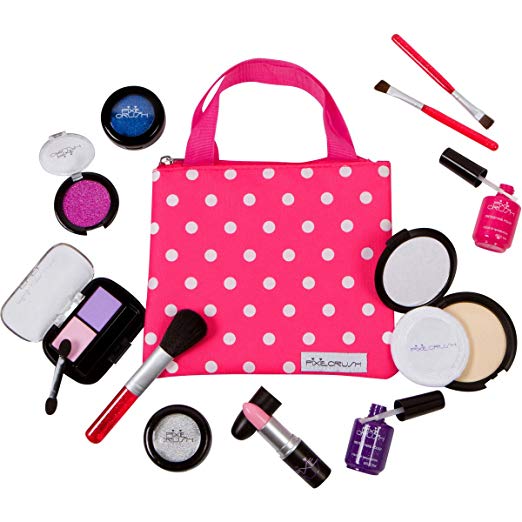 PixieCrush Pretend Play Makeup Kit – $19.95
Set comes with Pink and Purple Nail Polish, Pink Blush, Blue and Silver Glitter Pots, Compact with Applicator, Pink and Purple Eye Shadow, Pink Lipstick (goes up and down like real lip stick), 3 Brushes and a Pink Polka Dot Makeup band bag.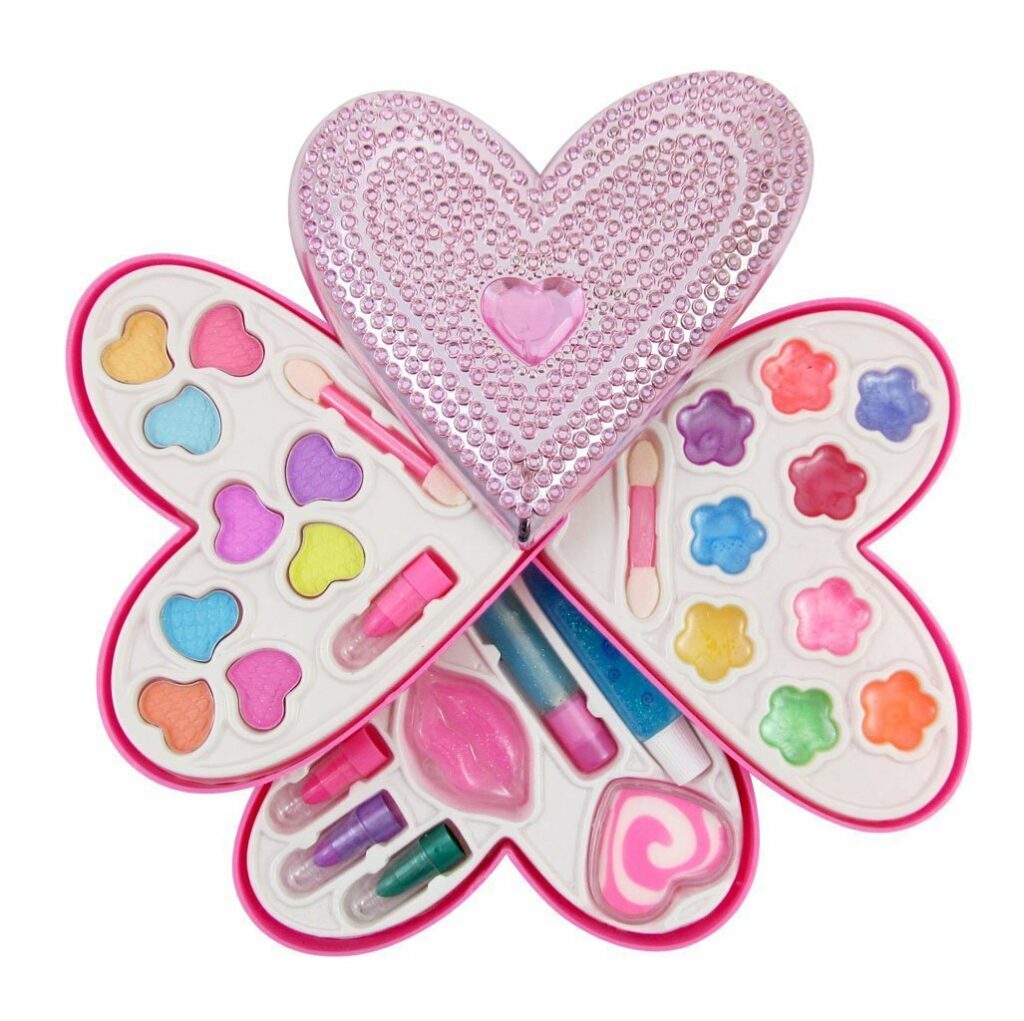 Girls Heart Shaped Cosmetics Play Set – $11.95
Includes blush powder, eye shadow powder, lip gloss, lipstick, body glitter gel, and so much more! Everything a little girl needs for her very own makeup kit.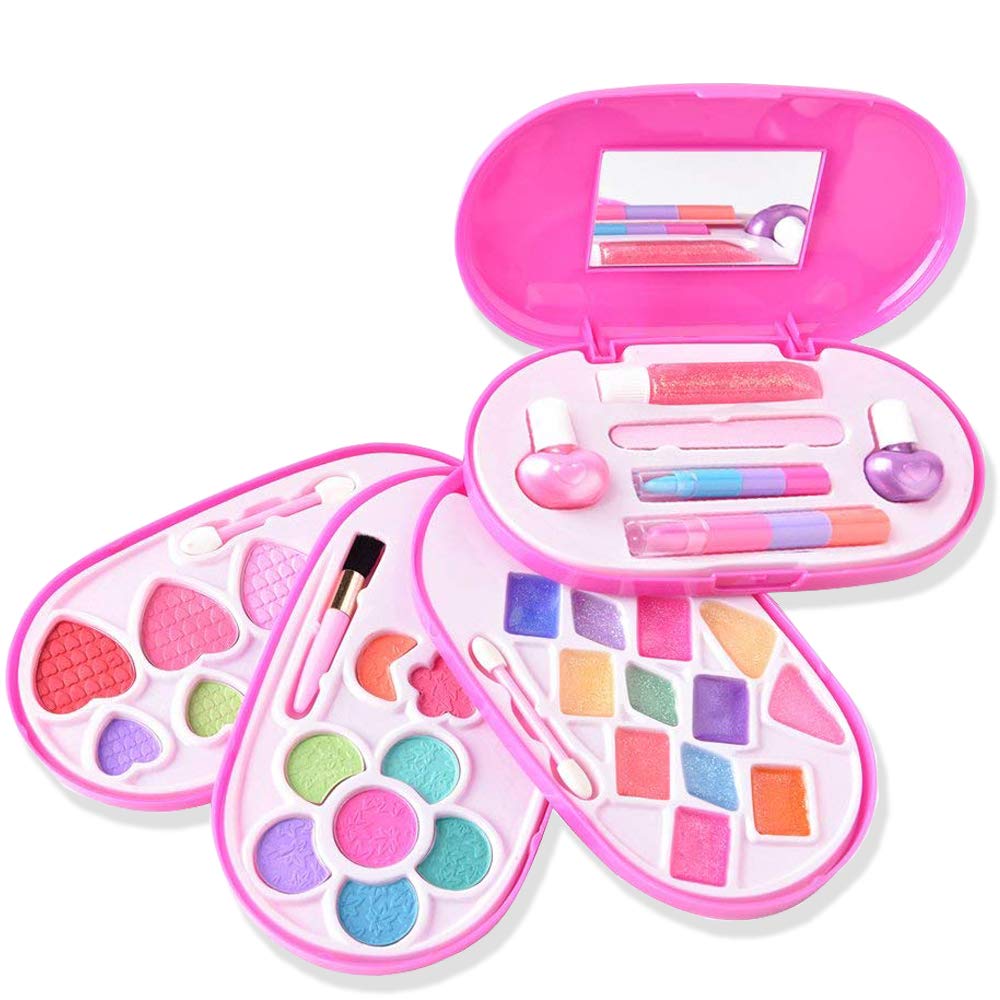 Girls Washable Real Make up Set Beauty Cosmetics Makeup Kit for Kids Pretend Play Dress up All in One Palette – $17.99
Included are 2 Nail polishes, 2 Lipstick, 2 Eye shadow Stick, 12 Glitter Lip gross(wax), 6 Blush Power, 8 Eye shadow Powder Body Glitter Gloss, Brushes, Nail File. Easy carry case,bring our best to u.