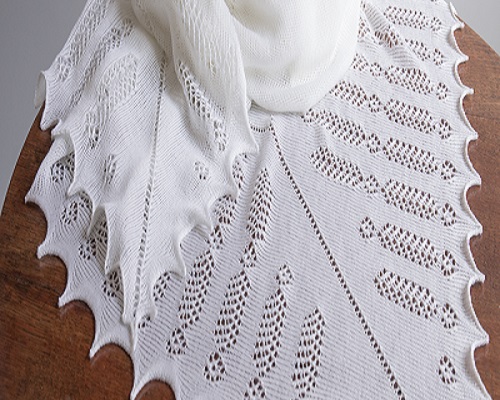 A beautiful shawl should be a staple in every baby's wardrobe.  Parents warmly wrap their babies in shawls when bring them home from the hospital or during their baptism or christening.  Baby Shawls are not only an elegant fashion accessory they often become family heirlooms.
A company we highly recommend if you are looking for a baby shawl is G.H. Hurt & Son.  They have been supplying the finest lace knitwear since 1912.  From "The Shawl Factory" in Nottingham, England, they design and manufacture best quality  baby christening shawls and a variety of heritage knitted lace products.
Their baby shawls are designed and knitted to give your baby the cosiest, comfiest and cutest piece of clothing they could possibly wear.
The company has been providing lace baby shawls to the British Royal Family for years.
Proud new parents Meghan Markle and Prince Harry wrapped their son, Archie Harrison Mountbatten Windsor in a G.H. Hurt & Son Ivory White Leaves and Flowers Baby Shawl for his first appearance.
Visit the company's website to see their full product range, here.