Great Ways to Build a Child's Social Skills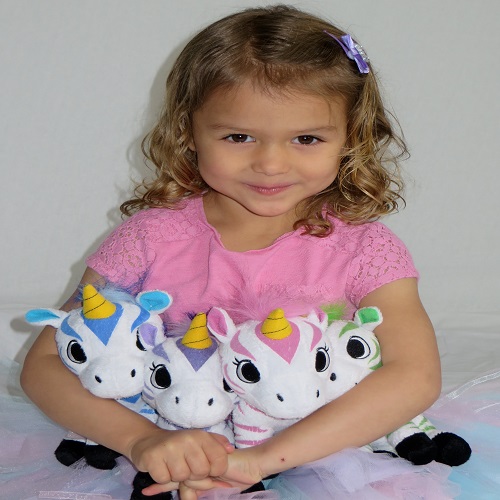 (StatePoint) For young children, social-emotional development is one of the most valuable aspects of school readiness.
Here are a few ways to build children's empathy, communication skills and the ability to resolve conflicts and navigate challenges.
Experiential Gifts
A petting zoo can be a great place for kids to learn about compassion. A puppet show may teach important lessons about making new friends or learning how to navigate challenges. Such experiences will be an exciting life-long memory and a great opportunity for you to spend time together while kids hone important skills.
Interactive Toys
Don't under estimate the value of playtime. The right toys can go a long way towards fostering social development. For example, Zoonicorns fun and engaging animated music videos, game apps, books and online activities, capture children's imaginations while offering parents and children an opportunity to work through and overcome obstacles together.
Kids can watch inspiring music videos like "Yes You Can!" on YouTube and play along with the soft and cuddly Zoonicorn, plush stuffed animals which are a combination of a unicorn and zebra. The new Wish Me Zoonicorns by Jay@Play have four touch points where children may interact with them. When kids kiss the Zoonicorn on the nose the horn glows and kids can make a wish.
The animated videos and stories focus on tools children can use to identify and solve problems for themselves through the comforting animal characters of the Zooniverse.
Board Games
Playing age-appropriate card games and board games is a great way for kids to learn to follow rules, take turns, cooperate and be a good sport. Card games such as Uno and Go Fish are fun portable games for on-the-go families. As for board games, think classics like Candyland, checkers and Chutes and Ladders or go for newer games designed specifically to familiarize kids with letters, shapes, numbers and colors.
*****
———————————————–
———————————————–
PHOTO SOURCE:   AppleMark
PHOTO CAPTION: Toys that teach social skills, such as Zoonicorns, are great for play time.