How to Find and Apply for Scholarships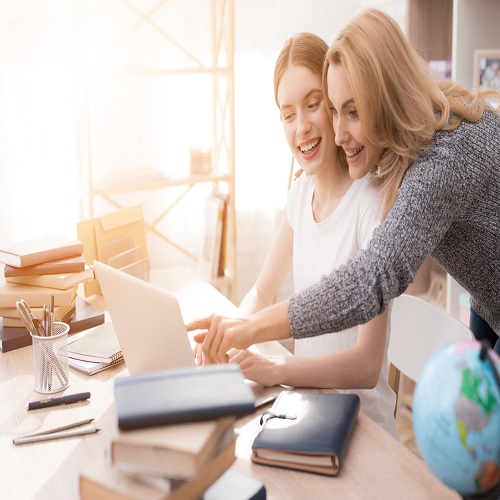 (StatePoint) Savvy students and families know that scholarships can play an integral role in meeting college costs.
To help students and families find and apply for scholarships, Sallie Mae, the nation's saving, planning, and paying for college company, is offering six tips:
• Get an early start. Apply for scholarships your junior year of high school and every year in college. Approximately 50 percent of available scholarships are for students already enrolled in college. There are also many scholarships available for graduate school.
• Don't miss out. To qualify for $150 billion in financial aid, including scholarships, complete the Free Application for Federal Student Aid (FAFSA). Schools use the FAFSA to put together financial aid packages, states use it to determine eligibility for state aid, and it's required for many scholarship applications. Some aid is awarded on a first-come, first-served basis, or from programs with limited funds, so the earlier families fill out the FAFSA, the better.
• Remember, not everything is a deal. Never pay for scholarships and be wary of "guaranteed" money. Don't be lured in by sites or organizations that charge a fee to access scholarship applications. School counselors and school financial aid offices can recommend reputable options.
•Even small savings count. Many scholarships may just be for a few hundred dollars, but these can add up and can be used for a variety of college expenses. Apply for as many as possible — you'll be surprised how much you can earn.
• Take advantage of doorbusters. Some scholarships awards are as easy as showing up and registering. Sallie Mae, for example, offers a $1,000 monthly sweepstakes for those who sign up for its free college planning tools.
• Keep an eye out for unique gifts. Scholarships are not limited to athletics and academics. There is free money for college for just about any interest, including awards for left-handed students, skateboarders, and bakers.
To find additional tips and to register for Sallie Mae's Scholarship Search, home to 5 million scholarships collectively worth more than $24 billion, or the recently launched Graduate School Scholarship Search, home to 850,000 graduate school scholarships worth more than $1 billion, visit www.salliemae.com. After filling out a brief profile, students are matched with relevant scholarships, their award amounts, application requirements, and deadlines. The tool automatically sends updates when it identifies new matches.
"Scholarships are one of the most prevalent funding sources families use to help pay for college," said Martha Holler, senior vice president, Sallie Mae. "The key is knowing where to find them, and how to apply.
*****
———————————————–
———————————————–
PHOTO SOURCE: (c) VadimGuzhva / stock.Adobe.com
PHOTO CAPTION: Scholarship