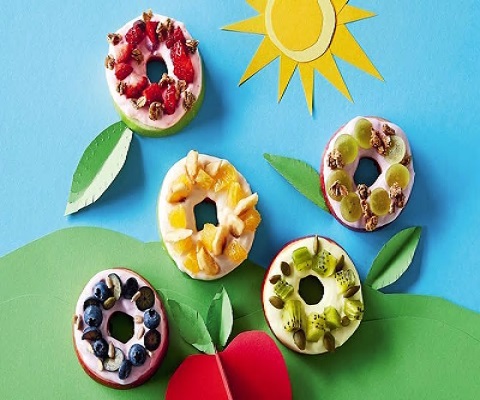 Little kids love to make things or help to cook.  So let their party guests help them assemble these fruity doughnuts.
We discovered this recipe for apple doughnuts over at taste.com and are delighted to share it with you. Hop over to www.taste.com.au for full recipe including shopping list.
We recommend Granny Smiths.  They are yummy and kid friendly.