It's a Slumber Birthday Party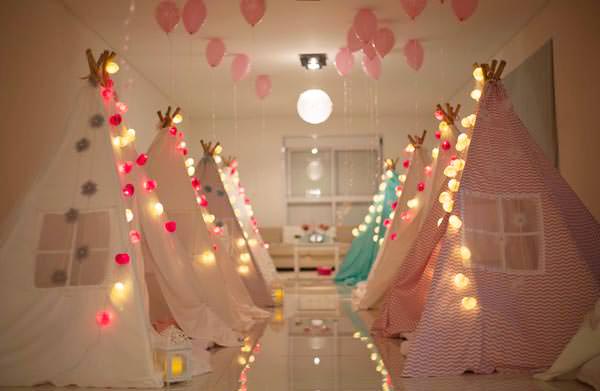 Kids love having slumber parties with their friends.  Whether your child wants to have a slumber party for their birthday, a holiday or just for the fun of it, you'll need to be creative with décor, activities and food.  Here, one mom created a Tiffanys theme slumber party for her daughter.  Tiffany blue and pink are the color theme.  Teepee tents with party lights were set up as a sleeping area.  A stunning cake and desert table were the backdrop for the traditional birthday celebration part of the sleepover.
The Girls were all gifted with slumber party kits which included personalized pajamas, toiletries and party giveaways.
Photos: Mel Albuquerque | Cake, Cupcakes : Mimos e festas