Jennifer Lopez Sings Duet with Daughter at Super Bowl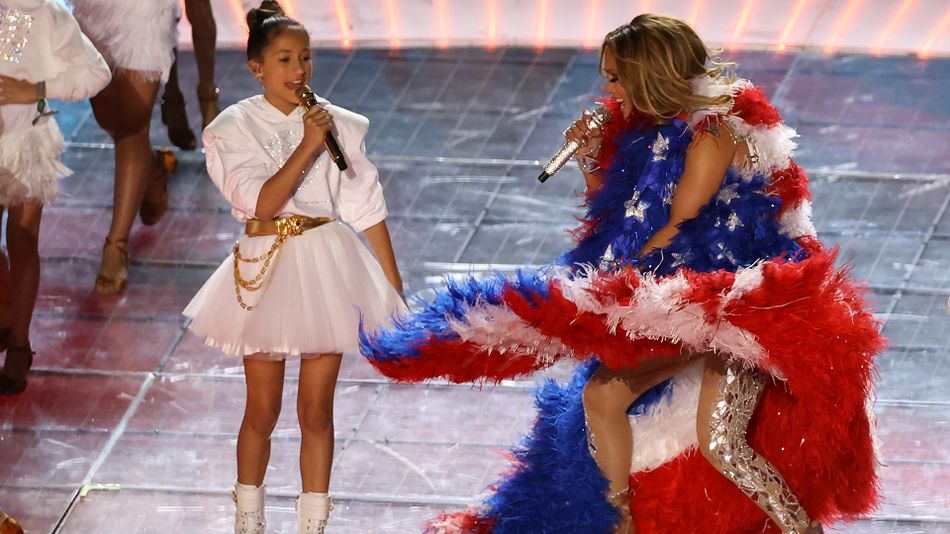 International pop stars, Jennifer Lopez and Shakira perform the half-time show at Super Bowl LIV at Hard Rock Stadium in Miami last night.
While their performance was spectacular, the highlight of the show was the mother-daughter duo between Jennifer Lopez and her daughter Emme who sang Lopez's hit song Let's Get Loud and Born in The USA.
At just 11 years old, Jennifer Lopez's daughter Emme, who she shares with her ex-husband Marc Anthony, showcased her singing talents when she made her Super Bowl debut.
In 2012, Jennifer Lopez was quoted in Women's Wear Daily as saying,
"Here's is what I know about doing what I do – and obviously their dad is the same way.  If they're going to do it, there is nothing I can do to stop them – and I'll support them."
We are very supportive of parents who encourage their children to pursue their natural creative passions at a young age.
Keep pursing your dreams, Emme.