Unique Unicorn Theme 8 Year Old Birthday Party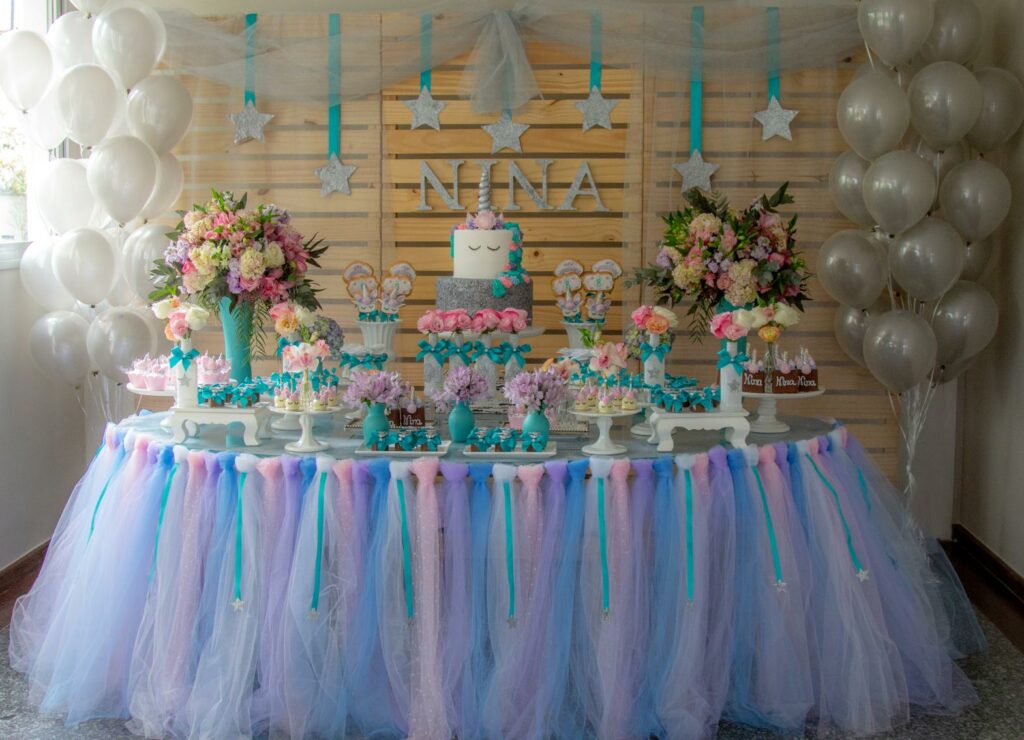 Claudia Colonna, of Dolce Istante, was tasked with creating a unicorn theme birthday party for a very special 8 year old girl who is passionate about unicorns.  Instead of using a traditional pink unicorn theme, instead, Claudia used a blue color palette which included Tiffany blue, pink lilac, white and silver colors.  The end result was a fabulous and unique unicorn birthday party  that had lots of glitter, sparkle, flowers and pastel tones loved by all attendees.
Consider adding unique touches to traditional party themes.