Breakfast in Bed for Mother's Day: Easy No Bake Ideas Kids Can Make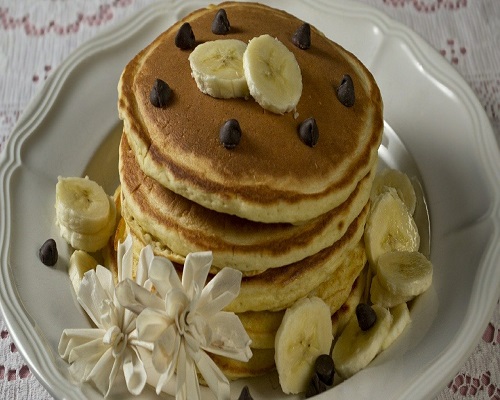 Mother's Day is that extra special day during the year when children look forward to making breakfast for their mothers.  Typically, Dad or another family member will help children do the cooking and delivering of breakfast to Mom in bed.  While cooking breakfast for Mom is a fun activity for children to do with an adult, most often they yearn to do it independently.  When your children have not quite mastered the art of cooking independently you'll need to find creative ways to help them achieve their goal of preparing breakfast for their mom on Mother's Day.
One fun creative way for children to prepare Mother's Day breakfast-in-bed for their mothers, is by utilizing home-made or store bought breakfast items.  Try these 5 classic and delicious breakfast ideas that are easy for kids to serve their moms with minimal help from an adult.
Cinnamon Toast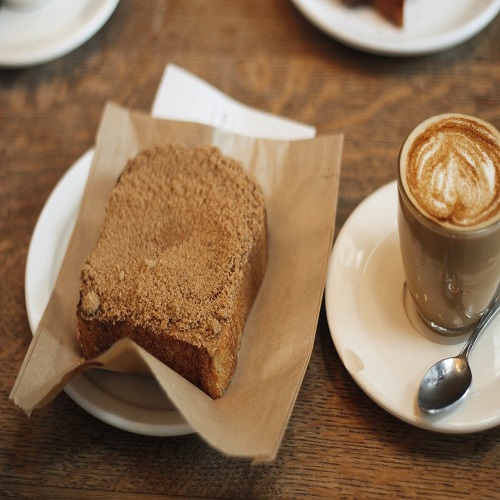 Cinnamon toast is a perfectly delicious a no-cook breakfast which requires very little effort to prepare and serve mom.  It is a warm, crunchy and sugary breakfast favorite.  A along with its amazing cinnamon smell it makes for a beautiful presentation first thing in the morning.  Cinnamon toast can be store bought or easily prepared.  If you wish to teach your child how to make cinnamon toast, try this recipe by Martha Stewart shown here.
Pancakes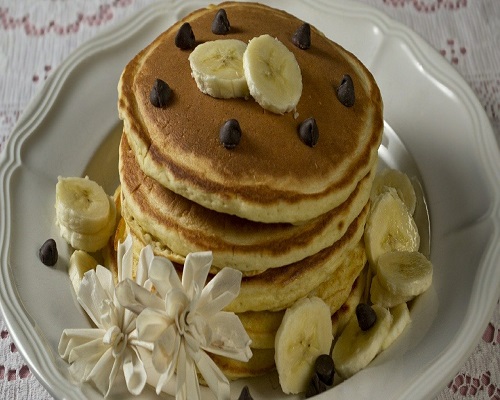 A stack of pancakes is a classic breakfast hallmark for good reason.  They are decadent and mouth watering.  They can be purchased in your local supermarket or easily home-made.  Moms can eat them plain, with fruit, bacon and eggs or a variety of flavored syrups.  Here is a popular recipe over at allrecipes.com.
Muffins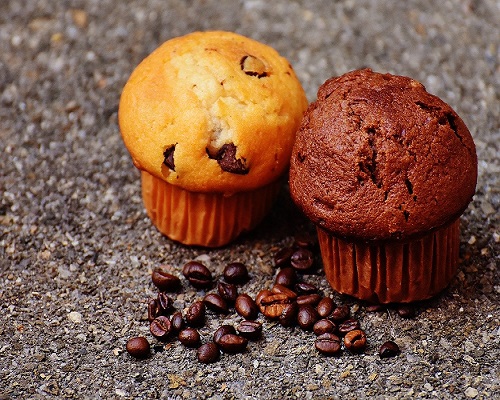 Bursting with nutritious flavors, muffins are going to be a big hit with moms everywhere.  They are available in lots of flavors like blueberry, chocolate, wheat and many more.  Not only are they easy for kids to prepare, eating them will also invoke feelings of "I love you Mom" to Mothers.  Muffins are readily available from local bakeries or supermarkets.  However if you would like to bake a batch with your children here is a blueberry muffin recipe that's easy to make.
Waffles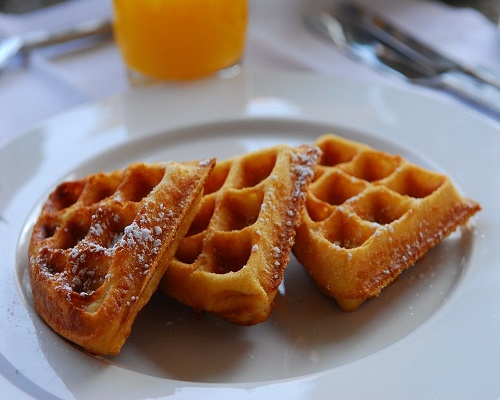 Perfect every time.  Who doesn't like waking up to a warm freshly made waffle?  Waffles are the classic breakfast and brunch staple that have become  popular because of their amazing crispy golden exterior with a deep cakey interior.  Typically eaten with flavored syrups, fruit or whip cream.  Waffles are another easy to prepare Mother's Day breakfast idea.  Recipe can be found here.
Donuts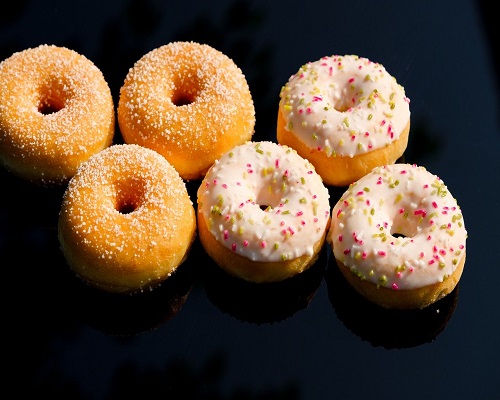 Glazed, jelly-filled, sprinkles or chocolate donuts are made in an endless variety of flavors.  They are loved by many for their sweet and delightful tastes.  Grab a dozen of mom's favorites and let your kids select which one to offer mom for breakfast.  While buying donuts is often the easiest way making their own can also be a great activity kids will enjoy.  You will find recipe here.
All of these breakfast ideas can be served with tea or coffee, a variety of juices and flowers for a perfect Mother's Day breakfast.
Every Mother woken up on Mother's Day to an amazing breakfast prepared by their happy and independent kids will feel loved!