Angelina Jolie Pens Open letter to Parents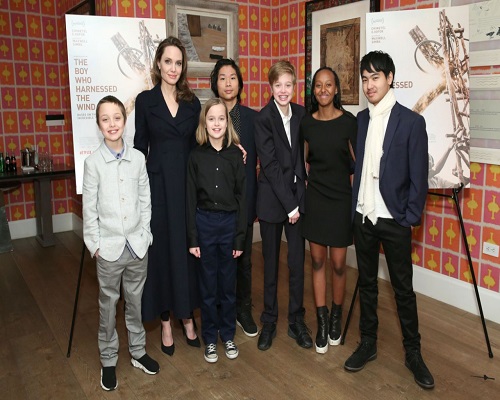 TIME contributing Editor Angelina Jolie guest edited a special edition of TIME's Parents Newsletter.  She shares advice to parents "doing your best" amid the coronavirus pandemic that's kept families across the country in self-quarantine.
The Oscar-winning actress, wrote a touching letter in TIME's Parents newsletter to let mothers and fathers know they are not alone.
"I am thinking of you.  I am imagining how hard each of you is trying to get through your days. How much you want to lead your loved ones through this. How you worry. How you plan. How you smile for them, when inside you feel at times you are breaking," she wrote.
The actress continued saying,  "In fact, I never thought I could be anyone's mom. I remember the decision to become a parent. It wasn't hard to love. It wasn't hard to dedicate myself to someone and something greater than my life. What was hard was knowing that from now on I needed to be the one to make sure everything was okay. To manage it and make it work. From food to school to medical. Whatever would come. And to be patient."
You can read the complete letter on TIME's website here.
Jolie and Pitt share three adopted children, son Maddox, 18, daughter Zahara, 15, and son Pax, 16. The couple are also parents to biological children Shiloh, 13 and twins Knox and Vivienne, 11.  Jolie and Pitt filed for divorce in 2016.