Christmas Villages 101: Getting Started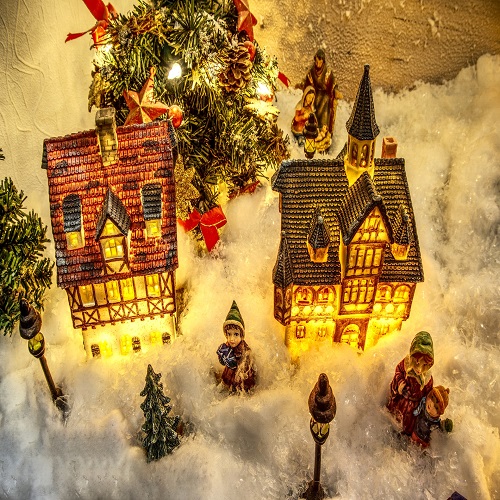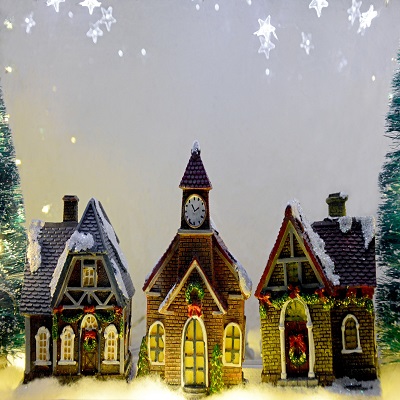 Christmas Villages have grown in popularity over the years. These small decorative buildings have gone from being simple displays to becoming elaborate works of art. If you have always dreamed of starting a Christmas Village collection, here are some tips to get started.
Decide on a General Style for the Village
There are many different architectural styles for village collections. Some look like an old English Christmas straight out of a Charles Dickens novel. Other Christmas villages look like candy land, some look like alpine villages and still others represent Christmas at the North Pole with Santa and the elves. Deciding which of these styles to buy can be hard. There is nothing wrong with buying several types, just arrange the village in sections so that similar style buildings are located together.
Decide Which Brand to Collect
Deciding on a brand depends primarily on how much money you want to invest in the collection. Department 56 is one of the most well known Christmas village manufacturers and the pieces are available anywhere that sells fine collectibles. Department 56 pieces are more expensive, however their pieces usually retain their value well and some even rise in value. Even though their prices are higher, you can expect to sell the pieces later for a profit. Another common village brand is Lemax. These pieces are available at arts and crafts stores and are much lower in cost, making them affordable for almost everyone. Many other village brands exist, so explore your options to find one in a price range that fits your budget.
Where to Find Village Pieces
Online auction sites have a steady supply of Christmas village collectibles year round. The supply tends to pick up around Thanksgiving and Christmas, but you get the best prices other times of the year. Spring and summer garage sales are also great places to find village pieces and you won't have many competitors outbidding you.
Don't Wait Until December
If you want to start a Christmas village, begin looking for pieces year round. Christmas village collectibles sell fast so don't wait until December to start looking for items that you want. The closer you get to Christmas, the harder it will be to find them and the more expensive they will be.
Accessorizing your Village
While each village manufacturer has a multitude of accessories, you can save money by adding other items. Look around your local arts and crafts store for anything that is small that can be added to your village. If you find small snowmen, snowflakes, candy canes or small wreaths, add them to your village scenes. Items don't have to be made by the village manufacturer to look good in your display.
Display Ideas
While some people are creative enough to arrange intricate village snow scenes, others need a little help. Look online and in retail store displays to get ideas. Keep an ongoing file with pictures in it and decide which ones you want to recreate in your own collection. This will make it much easier to quickly setup the Christmas village during the hectic holiday season.