Teen Climate Change Activist Greta Thunberg Wins Noble Prize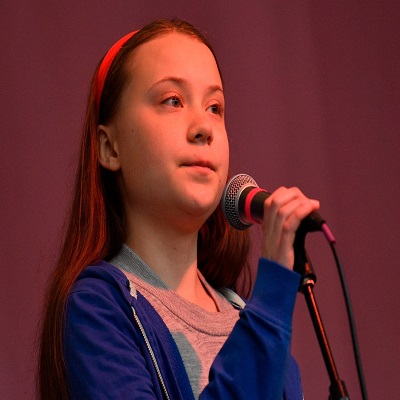 Greta Thunberg wins 'Alternative Nobel Prize' for her climate change advocacy
Greta Thunberg, The Swedish Climate-Change Activist, along with four other recipients, wins The Right Livelihood Award, often referred to as the "Alternative Nobel Prize", it was announced by the Right Livelihood Foundation today.
"I honestly don't understand why adults would choose to spend their time mocking and threatening teenagers and children for promoting science, when they could do something good instead. I guess they must simply feel so threatened by us"

                                                                      Greta Thunberg
Greta Thunberg impassioned speech at The United Nations Climate Action Summit this week, made news internationally, won her the award for "inspiring and amplifying political demands for urgent climate action reflecting scientific facts," according to the organization.
Thunberg will receive her award, December 4, 2019, during a ceremony in Stockholm.   She is also nominated for a Noble Peace Prize.
We, here at The Children's Planner, believe that every child has the right to grow up in a beautiful world.  We send our congratulations to Greta Thunberg and urge you to turn your attention to climate change.