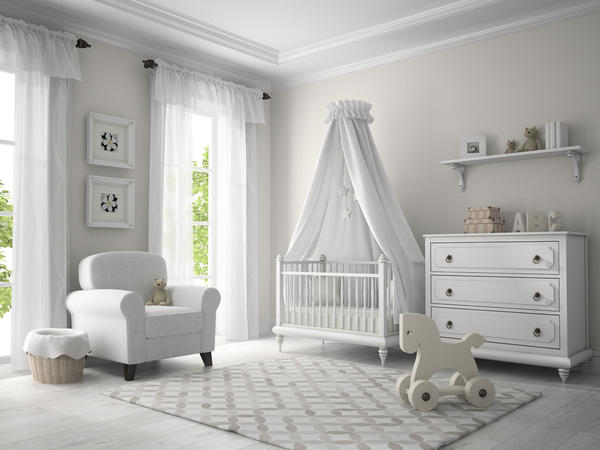 Neutral Nursery Ideas for Working Parents
Getting ready for your baby's arrival while working or running a business full-time is a common challenge expectant parents are often faced with.  To solve this challenge we suggest designing a simple neutral style nursery that can quickly be installed.
To create a simple neutral nursery you'll need to follow these 6 steps:
Search the Web for inspirational neutral nursery design ideas
Measure the nursery
Select and order nursery furniture
Choose paint colors
Select window treatments
Nursery set-up day
It may be necessary to skip or modify some of the steps listed.  For example, you may like the color the nursery room is currently in eliminating the need to paint.  Or, you may wish to keep the current window blinds and choose to simply use ready made drapes or curtains.  Narrow these steps to create a to do list that caters specifically to your vision for the nursery.
Creating a simple neutral nursery requires three pieces of furniture.
 A Crib
 A Changing Table
 A Glider with Ottoman
Setting Up the Nursery
Day 1
We understand time is a valuable asset when working and preparing for your baby's arrival.  Therefore, we suggest asking a family member or friend to paint the nursery while you are at work. The nursery will be freshly painted and aired out, free of any paint fumes, before you arrive home.
Day 2
Have your family member set up the nursery furniture (assuming it has arrived) and install the window treatment.
Your simple neutral is complete.  At your leisure you can add small touches of personalization.
Neutral Nursery Inspiration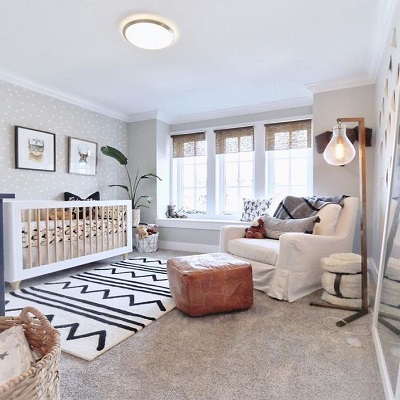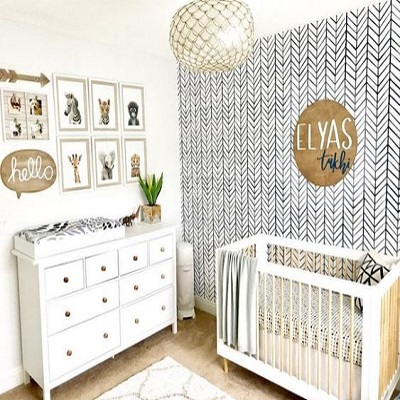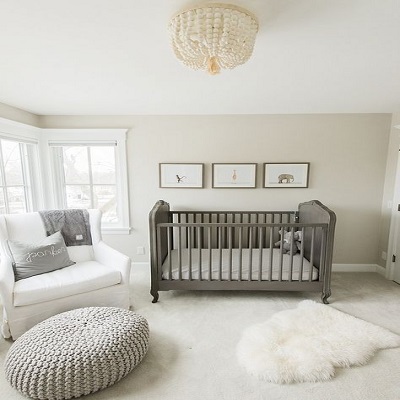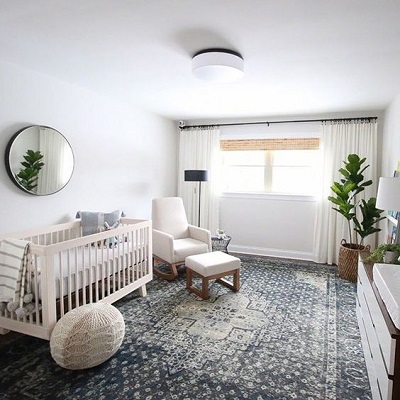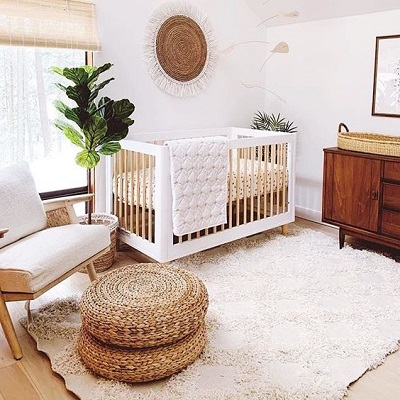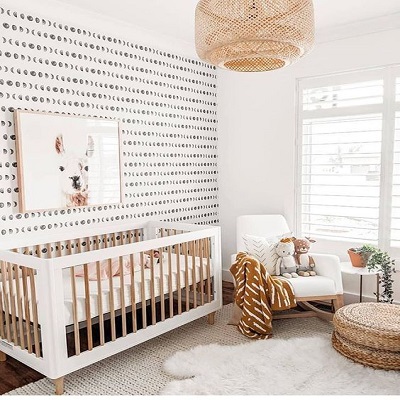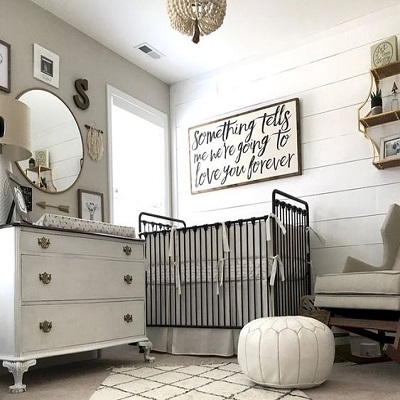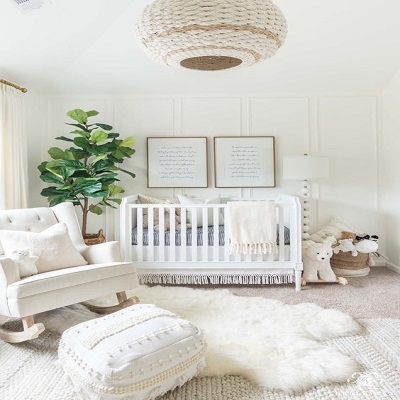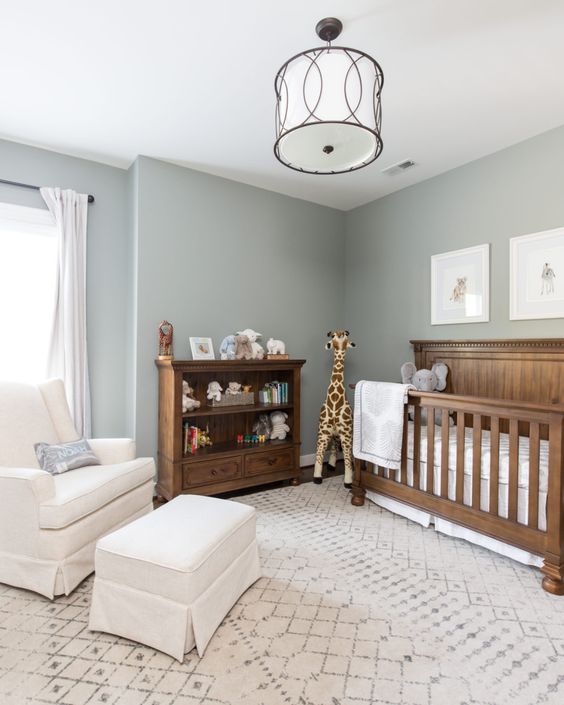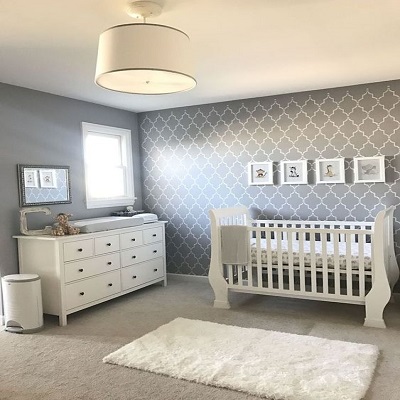 If you are designing a larger nursery, or have not yet selected a theme, you may find our How to Design a Nursery Guide helpful.